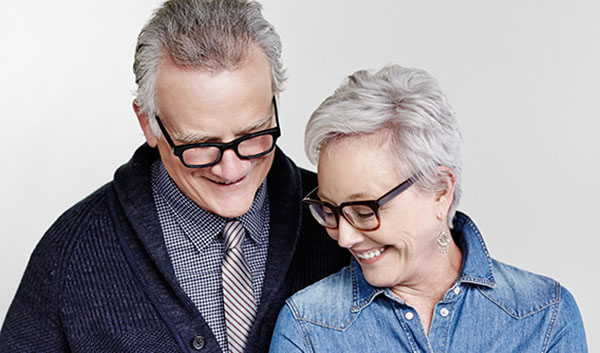 Finding a treatment for ED can be life changing...
Stop wondering about ED
Start by taking the quiz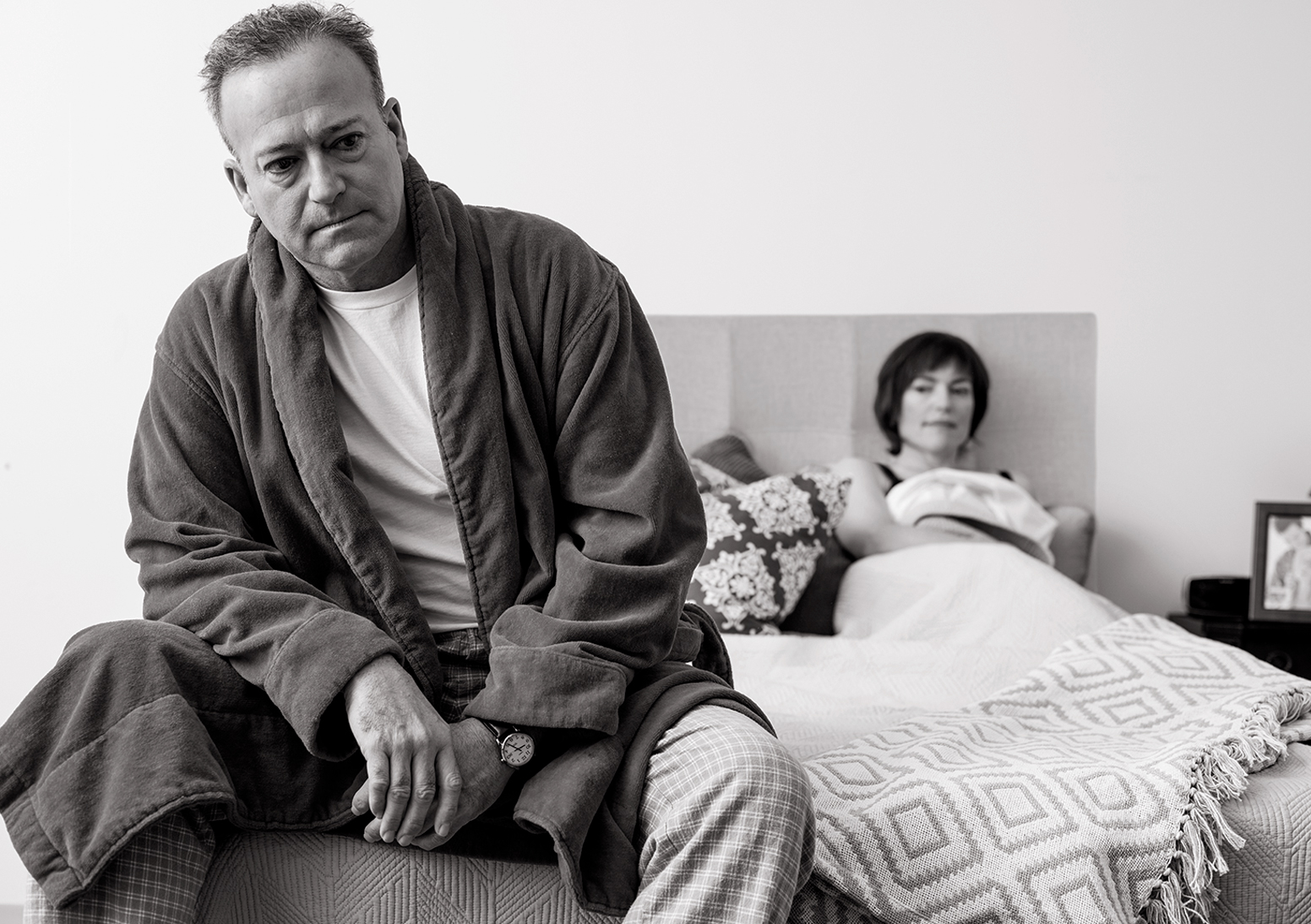 Here are some valuable resources, find the one that's right for you...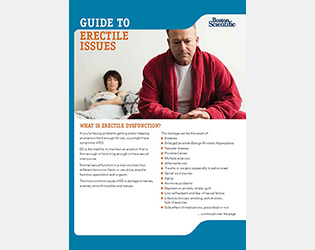 Guide to Erectile Issues
Finding a treatment for ED can be a life-changing event for many men and their partners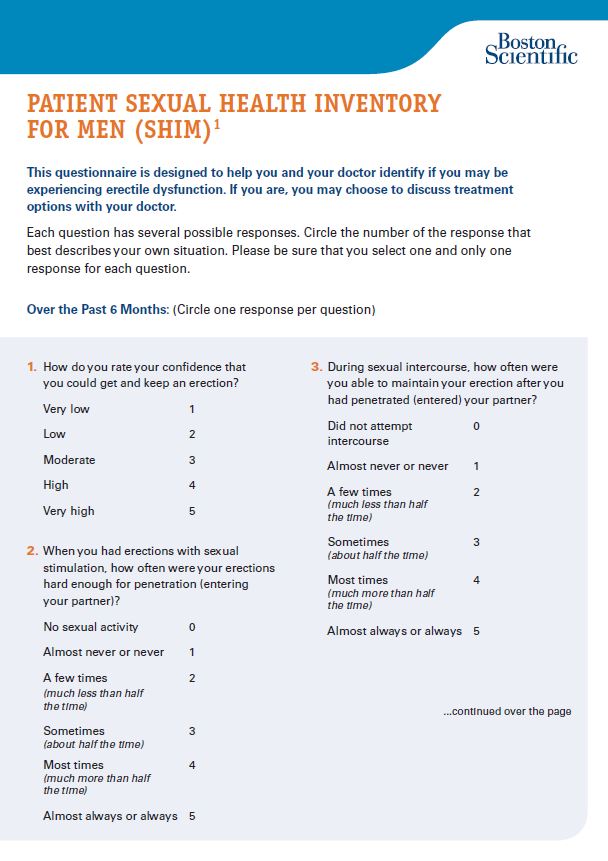 Men's Sexual Health Questionnaire
Complete the questionnaire and discuss it with your GP or urologist during your next appointment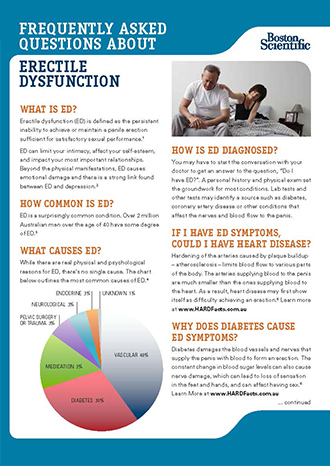 Frequently Asked Questions about Erectile Dysfunction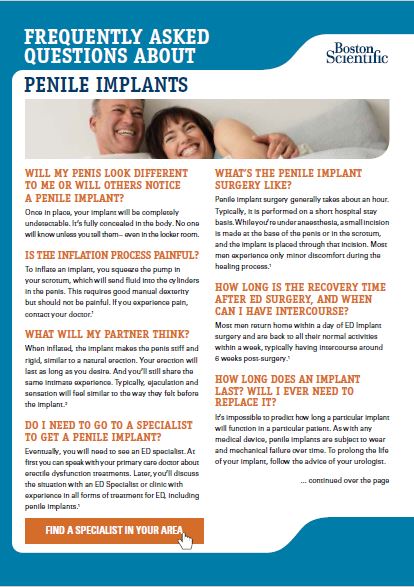 Frequently Asked Questions about Penile Implants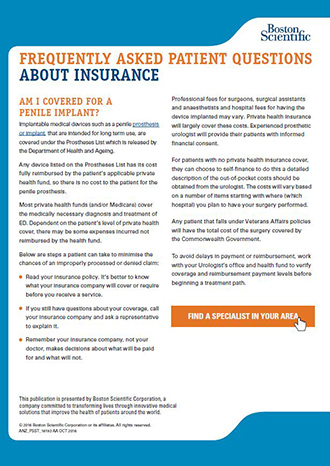 Insurance: Am I covered for a Penile Implant?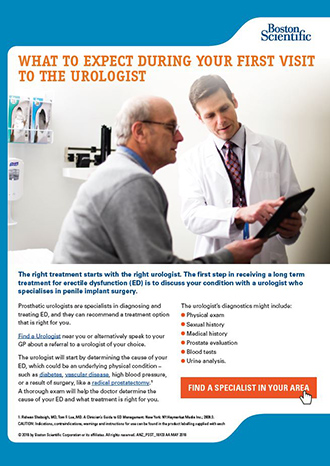 What to expect during your First Visit to the Urologist
The Right Treatment starts with the Right urologist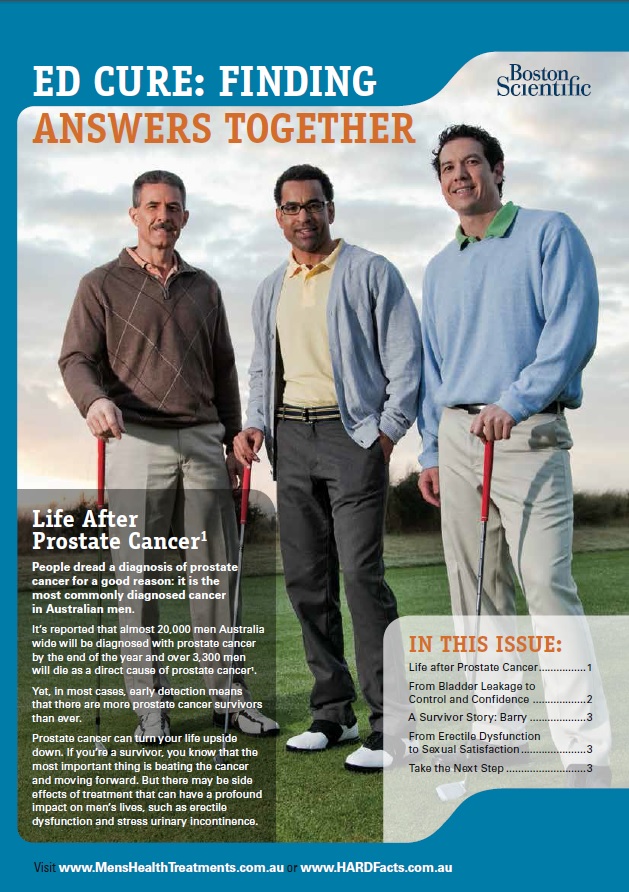 Finding Answers Together: Life After Prostate Cancer
From Erectile Dysfunction to Sexual Satisfaction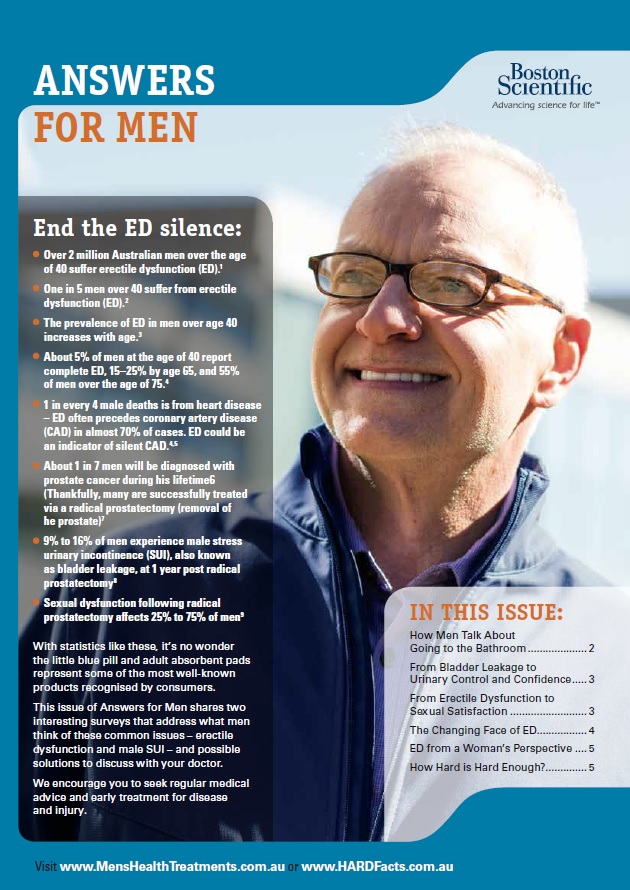 Answers for Men: ED and Bladder Leakage
Recovery can start with some simple questions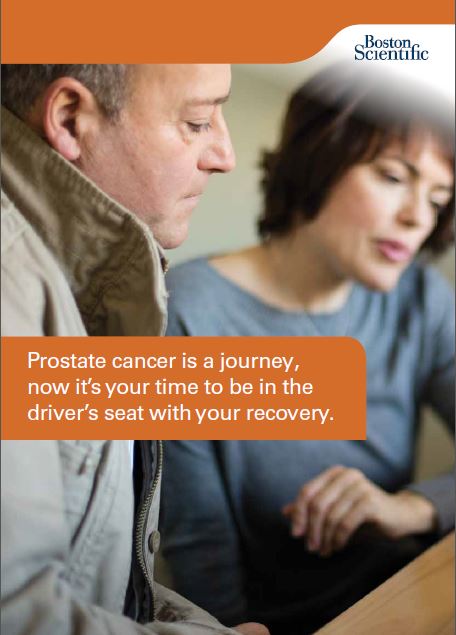 Recovering Bladder Control and Erections after Prostate Cancer
Long-term solutions and treatment options
Questions to Ask
If you're receiving treatment for the first time have a look at our 'Questions to Ask' fact sheet for some helpful hints.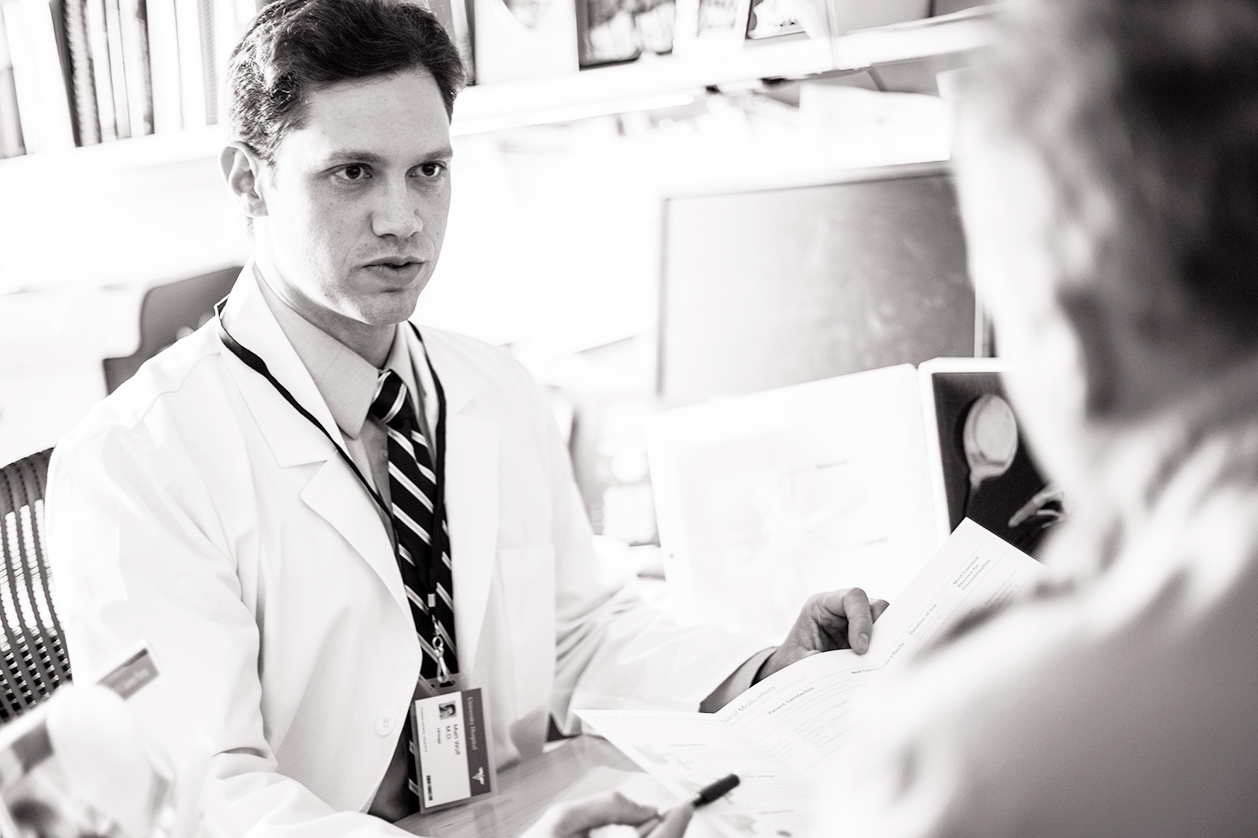 Find A Specialist
Find an ED specialist to discover your best cure for ED
Results from case studies are not necessarily predictive of results in other cases. Results in other cases may vary. All images are the property of Boston Scientific. All trademarks are the property of their respective owners.
DISCLAIMER: Individual symptoms, situations, circumstances and results may vary. This quiz is meant for information purposes only, it is not intended to be used for medical diagnosis or treatment or as a substitute for professional medical advice. Please consult your doctor or qualified healthcare provider regarding your condition and appropriate medical treatment. This site is intended for Australian residents only. Please review the Boston Scientific Privacy Policy, for practices on the collection, storage, use and disclosure of your personal information.
CAUTION: Indications, contraindications, warnings and instructions for use can be found in the product labelling supplied with each device.
Top